Events for children
HOKUSAI. In the footsteps of the Master
From October 12, 2017 to January 14, 2018, Ara Pacis
Through around 200 works from the Chiba City Museum of Art and major Japanese collections such as the Uragami Mitsuru Collection and Kawasaki Isago no Sato Museum, as well as the Edoardo Chiossone Oriental Art Museum in Genoa, the exhibition tells and compares the production of the Master with That of some of the artists who followed his footsteps, giving rise to new lines, shapes and color balance within the classical strings of the nuke.
Entrance: Every Friday and Saturday from 20.00 to 24.00. Closed on 24, 25 and 31 December
Ticket prices: Full price 11,00 €, reduced 9,00 €

Real Bodies Rome
Until January 31, 2018, Guido Reni District
Back in Rome, after so many controversy, the great exposition of human anatomy with over 300 whole bodies and real human organs. You can find organs affected by serious illnesses, the athlete's gallery where 12 full bodies are exposed in anatomical sports positions and immortalized in the technical gestures of all sports or the human reproductive section that guarantees a great emotional impact.
Entrance: 10 - 20, closed on Monday
Ticket prices: Full price 18,00 € reduced 15 €

Monet


From 19 october, Complesso del Vittoriano
The exhibition presents about sixty works by the father of Impressionism from the Musée Marmottan Monet.
From the first works, the famous caricatures of the end of the 1950's, the portraits of children, the canvases dedicated to the loveliest flowers of his garden to the disturbing modernity of the weeping willows, the roses of the roses or the Japanese jumper, to get to monumental Waterfalls and Glycines.
Entrance: From Sunday to Thursday, from 9.30 to 19.30, friday and saturday 9.30-22.30, sunday 9.30-20.30
Ticket prices: Full 15,00 €, reduced 13,00 €

MANGASIA: Wonderlands of Asian Comics


From October 7, 2017 to January 21, 2018, Palazzo delle Esposizioni
The exhibition, with the largest selection of original Asian cartoons, will explore the entire realm through works from Japan, North Korea, South Korea, India, China, Taiwan, Hong Kong, Indonesia, Malaysia, the Philippines and Singapore as well as emerging scenes such as Buthan, Cambodia, East Timor, Mongolia and Vietnam.
Thematic routes will compare the variety of folklore, history and experimentation across the region.
Entrance: 10.00-20.00, Friday and Saturday until 22.30, closed Mondays
Ticket prices: Full price 8,00 €, reduced 6,00 €

ENJOY - Art meets fun


From September 23, 2017 to February 25, 2018, the Cloister of Bramante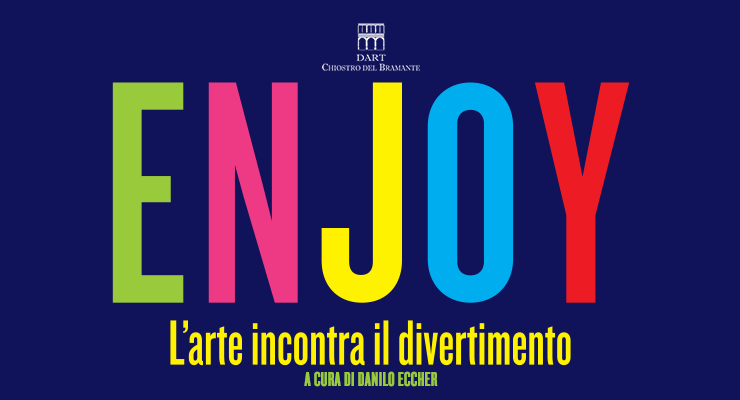 Contemporary Art Exhibition by Danilo Eccher.
From the light sculptures by A. Calder, the infinite labyrinth of Erlich mirrors, by M. Creed's play-conceptual installations to the refined playlists of TeamLab illusory lights that take shape and change only in contact with the public, or the deformed bodies of Erwin Wurm and so on, as an artist in an artist, a room in the hall.
Entrance: Every day from 10.00 to 20.00, Saturday and Sunday until 21.00
Ticket prices: Full 13.00 €, reduced 11.00 €

Cosmos Discovery


From 30 September to 31 January 2018, Guido Reni District
Worldwide exhibition on the aerospace world of humanity in an exhibition area divided into 10 sections in which visitors will be able to admire about 250 original artifacts of US and US space missions, real models of rockets and spaceships, previous models of stations orbital and unique historical records.
In the opening part, the exhibition will offer visitor views to the Russian Sputnik and the Mercury American rocket at 1: 1 scale, in addition to spatial exploration pioneers such as Jurij Gagarin, the first human in the cosmos.
Entrance: From Tuesday to Sunday 10.00 - 20.00, closed Mondays
Ticket prices: Full 18.00 €, reduced 15.00 €

The Spirit Of Caravaggio


Until November 30, Bramante Halls - Piazza del Popolo, 12
A multimedia trip to know and celebrate a controversial character And sometimes wrapped in mystery as the great Master of the 17th century, Michelangelo Meris.
Colors, impressions and details brought to light in an immersive and evocative journey that takes place through the The viewer's personal involvement that can be carried to a unique multisensory experience.
Total 350 square meters are articulated in three exhibition areas that carry the observer in the heart of Rome Baroque in those same rooms already used by many artists who used it as a study and laboratory.
Entrance: Every day from 11:00 to 19:00
Ticket prices: Full price 10,00 € reduced 8,00 € groups7,00 €

Arcimboldo


From 20 October to 11 February 2018, Palazzo Barberini
For the first time in Rome you will be able to admire about twenty masterpieces, drawings and paintings by Giuseppe Arcimboldi better known as Arcimboldo.
He shows his most famous masterpieces, from Stagioni to Elementi, from Bibliotecario to Giurista, from Piapo (Ortolano) to Cuoco, as well as portraits, his precious watercolor drawings of rides and fountains and a series of objects of the famous imperial wunderkammer drawings of herbs, fruit and animals.
Entrance: All days from 9:00 to 19:00, closed on monday
Ticket prices: Full 15,00 €, reduced 13,00 €