Colosseum and Ancient Rome Family Tour for Kids

A small group tour of the Colosseum and Roman Forum, with fun games and activities to learn more about life in Ancient Rome and the Roman Empire.
Child-friendly local guide and prize for the kids.
Info and reservations








THE GARDEN OF CHILDREN
From Saturday 13 June, Botanical Garden of Rome, Largo Cristina of Sweden, 24
Activities and nature trails for little scientists at the Botanical Garden of Rome, with the possibility for the little ones to participate in a fun laboratory to discover the secrets of Nature and get to know plants and animals up close.
For children aged 4 to 11
Hours: every Saturday afternoon in June from 2.00pm to 6.00pm
Tickets: there is a supplement of € 2 on the cost of the entrance ticket (the entrance ticket is free for children up to 5 years and costs € 4 for children aged 6 to 11)
The booking can be made directly at the ticket office upon arrival and purchase of the ticket
For more information on the laboratories, write to botanicamp@gmail.com



Splash Zone in Luneur Park

An expanse of water of over 2100 square meters, where you can play and have a good time, with the colorful Acquaria castle and its 6 irresistible water slides in the center. On the poolside, a 1,500 m2 solarium and over 60,000 m2 of garden are ready to welcome parents looking for a cool shade in the green of nature.
The new security protocols impose a quota of guests within the area so there are currently two shifts: morning from 10:00 to 13:00 and afternoon from 14:00 to 17:00. During the break the area will be emptied and sanitized.

#dagrandesarò: Say it with a drawing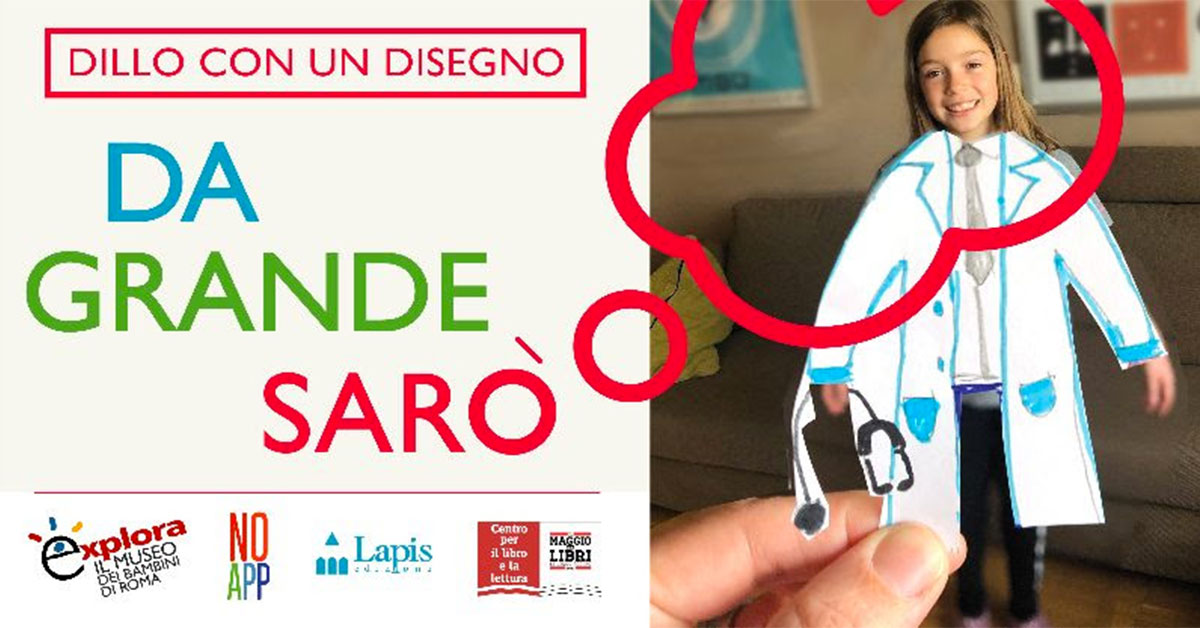 Born from the collaboration between Explora and NO APP, the book published by Edizioni Lapis on digital creativity, Da Grande Sarò is an initiative for children and young people who can tell themselves in a self-portrait in the future through animated drawings.
To create an animated drawing, no app is needed, except the one that children already have in their head: creativity. And then paper, colors and smartphones and add your design to the comments of the posts related to the initiative on Explora"s social channels.
All the information can be found on the website www.mdbr.it/dagrandesaro/

Bioparco: the Zoo of Rome
Viale del Giardino Zoologico 1, Rome
The Zoological Garden of Rome, a place that has fascinated its visitors since 1911!
A zoological biopark where a huge amount of its resources are dedicated to conservation, educational programs and animal fences, which offer an improved quality of life to a family that has 1,200 specimens of wild nature, from about 200 different species of mammals, birds, reptiles and amphibians!
Along the way you will find hippos, giraffes, tigers, bears, leopards, snakes, birds, monkeys and more, which will remind you of the incredible biodiversity that exists in the world.
Ticket booking



Cinecittà World

The first Italian amusement park dedicated to cinema and television, where fun has no limits.
From Cinepiscina to indoor skydiving, from the laps of Altair"s death to the Ben Hur set where you can play the role of an ancient Roman. And from 2019 new attractions including Volarium (the first flying cinema in Italy), an exciting experience with virtual reality of the video game Assassin"s Creed and other fantastic shows and rides.

Zoomarine: reopening June 20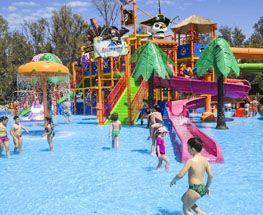 A very special season that is preparing to experience Zoomarine, which turns 15 this year.
An important birthday, which the Park wants to celebrate with all its visitors for fun.
Information on zoomarine.it

Rainbow MagicLand

A fantastic theme park for family fun just 45 minutes from Rome.
With fairytale castles, fierce Vikings, powerful sorcerers and even more powerful roller coasters, it"s the perfect day to spend with your family.
Many amazing attractions (partially powered by solar energy), ranging from a zombie-infested castle to a jungle carousel and a dizzying free-fall tower, the swirling roller coaster!