Porte aperte in fattoria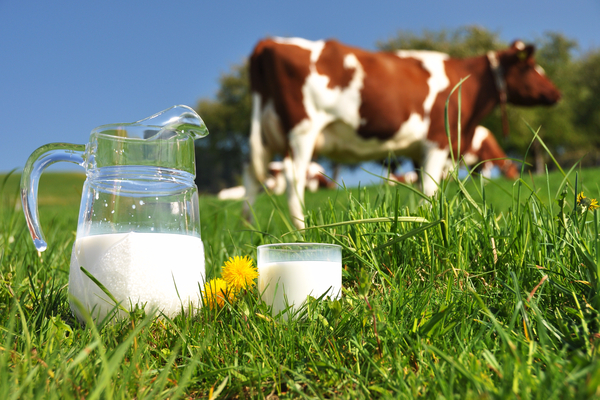 Free initiative organized by the Lazio Milk Supply Chain, in collaboration with more than 20 farms that have already joined the initiative, where young and old will have the opportunity to discover the milk production cycle closely.
Guided tours will take place on Sundays, on days 3 and 17 June, in the form of a guided tour lasting approximately one hour, with booking shifts from 10 am to 1 pm and from 3 pm to 5 pm.
Reservations required at the Official Site

Entrance:
Tickets:


Roma città moderna. Da Nathan al Sessantotto
Fino al 28 Ottobre, Galleria d'Arte Moderna, Via Francesco Crispi, 24
A tribute to the Capital of Italy through the artists who have lived it and the styles with which they have expressed themselves.
From Nathan to Sixty-eight, he traces the artistic protagonists of the twentieth century, focusing on the city of Rome, which has always been a center of attraction for different cultures and languages.
Over 180 works have been presented, including paintings, sculptures, graphics and photography, some never before exhibited or not exhibited for a long time, in an ideal re-reading of the artistic culture of Rome which, throughout the twentieth century, takes place between Modernity and Tradition of the Mayor Ernesto Nathan (1907-1913) up to the decade of the great mass movements and of the artistic and cultural revolution of the Sixty-eight.
Entrance: Sunday, Tuesday, Wednesday and Thursday 10:00 to 20:00, Friday and Saturday 10:00 to 22:30, Monday closed
Tickets: workshop activities € 8.00 per child

scientific and technical activities to Technotown
Technotown, Villa Torlonia
Bio Detective
A true journey of discovery between ecosystems, plant recognition, and ecological balance in the world around us. We drank in the macro and microscopic world, to look at the equilibrium even between animal and plant world.
Space Creativity: The LEGO
With our bricks we can build strange animals, fictional characters or futuristic machines That connected to motors and sensors will come to life in our hands.
Missions robotic
A combination of programmable bricks, electric motors, sensors and LEGO bricks with Which to build small robots automatic, interactive or remote controlled.

All details about the Official Site the playroom
Entrance: Tuesday to Sunday from 9:30 to 19:00. Closed on Mondays
Tickets: € 8 for 1 activity

Luneur Park
Luneur Park, via delle Tre Fontane, 100 - Roma
The Luneur Park is a park in the green, about 7 hectares, 5 km from the city center.
25 attractions including rides, games, playground for children, 2 and 1 Fantasy Adventure Trails. 4 Creative workshops, one sensory maze, 1 Cinema 7D to meet and play with nature the Butterfly Earth.
1 RPG in English, the Magic Theater of Hocus & Lotus.
All children up to 12 years
Entrance: Please visit LuneurPark.it
Tickets:

Events for children at the Stadio Domiziano

Sunday, February 4
Sea monsters
The first part of the workshop is dedicated to the history of sharks, sea monsters and strange creatures of the abyss.
Following is the excavation of a "Paleontological Site Simulator" in search of prehistoric aquatic giants. The workshop ends with the artistic activity of painting sea monsters on fossil stone to take home as a souvenir
Duration: 90 min.
Rounds 11:00 - 15:00 - 17:00
Price: € 6 for children and € 6 for the accompanist

Sunday 11 February
Carnival with superheroes and princesses
A Carnival party inspired by the theme of Superheroes and Princesses with a show dedicated to the whole family full of emotions and laughter: the most beloved superheroes (Spiderman, Iron Man and Hulk) and the most beloved princesses ever (Elsa and Bella), for the first time against the worst villains of fairy tales and cartoons (Malefica and Venom).
Duration: 40 minutes
Shifts: 11:30 am - 3:00 pm - 4:15 pm - 5:30 pm
Price: 8 € per person
Entrance:
Tickets: