JOURNEYS THROUGH ANCIENT ROME
From 8 July, Forum of Augustus, via Alessandrina, Rome
The extraordinary multimedia show, conceived by Piero Angela and Paco Lanciano, returns and tells the story of the Forum of Augustus.
Seated on the appropriate stand, spectators will be able to return to enjoy an exciting and at the same time rich representation of information with great historical and scientific rigor, accompanied by the voice of Piero Angela and the vision of films and projections that reconstruct the place as well as presented in ancient Rome.


Hours:
From July 8th to August 31st: every day 9.00pm, 10.00pm, 11.00pm
From 1st to 30th September: every day 20.00, 21.00, 22.00
From October 1st to November 8th: every day 7.00pm, 8.00pm, 9.00pm
Duration of shows: 40 minutes







The Cinema in Piazza 2020
From 3 July to 30 August 2020, San Cosimato, Ostia, Cervelletta
The "Cinema in Piazza" will be there! The Oscar winner Pawel Pawlikowski, who will present "Cold War", and the director of "American History X" TONY KAYE, who will fly from Los Angeles to the Cerebellum, will arrive from all over the world at the invitation of Little America. Mathieu Kassovitz will leave Paris with Audrey Tautou to present "The Fabulous World of Amélie" and "L"ordre et la morale", the latest direction by the Parisian and a title never distributed in Italian cinemas. German directors Jan-Ole Gerster and Dennis Gansel, invited by the German Embassy in Rome, will present "Oh Boy" and "The Wave" respectively, on the birth of authoritarian social structures.
Sabrina Ferilli and Paolo Virzì will inaugurate the summer season with "La bella vita", Carlo Verdone will pay homage to Alberto Sordi in Trastevere, Valerio Mastandrea and Chiara Martegiani will turn on the projector at the Cervelletta. Paola Cortellesi and Riccardo Milani will conquer the public of San Cosimato for the first time, while Marco Risi will take "Mery forever" and "Teens out" in an inaugural night marathon at the Tourist Port of Rome and Lello Arena will pay homage to Massimo Troisi.
To conclude the nights of cinema there will be the final evening of the retrospective dedicated to Paolo Virzì, for which the National Film Library, has digitized his older works. On August 30, Francesca Archibugi and Francesco Piccolo will also be with him in Piazza San Cosimato.
Admission to the event, in compliance with anti-Covid19 measures, will be allowed only on compulsory reservation, by registering on Prenotaunposto.it . On the platform it will be possible to book your own "pitch", within which you can watch the film with cushions, towels and seats brought from home.
The program of films on ilcinemainpiazza.it



Museums and exhibitions open in summer

The post lockdown Roman summer will surely be characterized by the opening of museums and exhibitions throughout the summer.
Here are some of the museums and exhibitions open during the summer:
RAFFAELLO - Scuderie del Quirinale - Until 30 August
THE TIME OF CARAVAGGIO - Capitoline Museums - From June 16 to September 13
ONCE UPON A TIME SERGIO LEONE - Ara Pacis - Until 30 August
JIM DINE - Palazzo delle Esposizioni - Until July 26th
CIVIS CIVITAS CIVILITAS - Trajan"s Markets Museum of the Imperial Forums - Until September 6th
REAL_ITALY - MAXXI - Until August 23rd


Concerts at the Parco della Musica Auditorium
Until August 31, Via Pietro de Coubertin, 30
This summer the music will not stop and Max Gazzè will kick off the return of the great live shows with 3 dates in Rome, at the Cavea of the Auditorium Parco della Musica. Three evenings, in compliance with current regulations, which will reopen the concert season and will certainly remain memorable for those present.

These are the best concerts staged this summer at the Cavea of the Parco della Musica:
2, 3 and 4 July,
Max Gazzè

Sunday July 12
Le Vibrazioni

Tuesday July 14
Orchestraccia

17 and 18 July
Alex Britti

Monday July 20
Neri Marcorè, The Musicians by Francesco Guccini

1, 2 and 3 August, Cavea Auditorium Parco della Musica
Daniele Silvestri
World Press Photo Exhibition 2020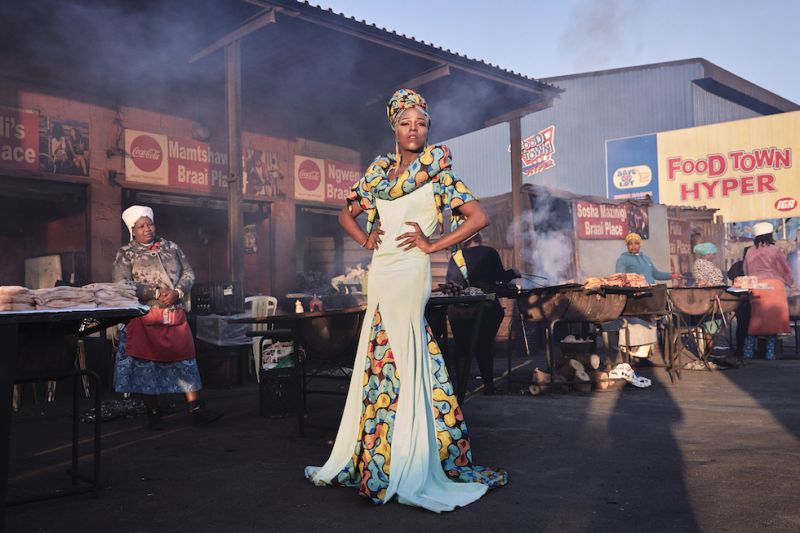 Until August 2, Palazzo delle Esposizioni, Via Nazionale, 194
The review presents a national preview of the 139 finalist photos of the prestigious international photojournalism competition that has been awarding the best professional photographers every year since 1955.
Romain Laurendeau with Kho, The Genesis of Revolt, won the "World Press Photo Story of the Year" award. The report tells the profound unease of the Algerian youth who, challenging the authorities, pushed the rest of the population to join their action, giving rise to the largest protest movement in Algeria in recent decades.
On display, for the first time, a selection of the iconic photos that have won the prize as Photo of the Year from 1955 to today.
Hours : Sunday, Tuesday, Wednesday and Thursday from 10.00 to 20.00, Friday and Saturday from 10.00 to 22.30
Tickets : Full € 12.50, reduced € 10.00



Opera Events: aperitif on the fabulous Terrace "The Great Beauty in Rome"
Until to 31 August, Palazzo Pamphilj, Piazza Navona
Now become a must, the events offer an exclusive experience in the unique Rooftop Bar that from the heart of the city (Piazza Navona) really boasts the 360° panoramic view of Rome.
Just a simple smartphone will capture memorable pictures, especially at sunset, pointing the lens towards the skyline offered by the majestic dome of St. Peter, the imposing Castel Sant'Angelo, the most beautiful churches in Rome, masterpieces by Bernini and Borromini, like Sant'Ivo alla Sapienza, Sant'Andrea delle fratte, Sant'Agnese in Agone with its spectacular bell towers, a few meters from the rooftop "The Great Beauty" and at your feet instead you will be able to portray Piazza Navona, considered the most beautiful square in the world, with the Fountain of the Four Rivers by Bernini and the other fountains of which you will be able to hear the melodious flow of water.
The most beautiful arias and opera duets are performed by well-known singers, while a rich aperitif is served at the reserved table, with a final toast with the artists.

Info and reservations (mandatory) on www.romaoperaomnia.com tel. 3381975179.


The Garden of Ninfa
From 23 May to 1 November 2020, Via Provinciale Ninfina, 68, Cisterna di Latina
Considered among the most beautiful gardens in the world, in a wonderful oasis born on the ruins of the ancient medieval city of Ninfa, the Garden of Ninfa also reopen the gates after the lockdown for the coronavirus epidemic.
Starting from Saturday 23 May, the garden will be open to the public every weekend and holidays until November 1st.
The visit will be individual and free, rather than in a group, in order to facilitate compliance with the rules on social distancing and visitors must present themselves with gloves and masks.
All the info and reservations online on the site www.giardinodininfa.eu