Welcome To Rome
Until to 31 december 2019, ex Cinema Augustus, in Corso Vittorio Emanuele II, 203
A new multimedia space created by Paco Lanciano where you can live a unique experience: to immerse yourself in the 2700-year history of the eternal city.
Spectacular video projections on the walls, on the ceiling and on the floor accompanied by a narrating voice. A large model that comes to life showing the evolution of the city over time.
Holograms, projections and interactive exhibits that tell the story of important monuments.
The projection and the interactive exhibits are also accessible to the disabled; guests will be accompanied by an audio guide available in 8 different languages: Italian, English, Spanish, French, German, Russian, Chinese and Japanese.
Monday-Thursday 9–20, Friday-Sunday 10–21
Ticket info & booking







Ovidio. Love, myths and other stories
Until 20 January 2019, Scuderie del Quirinale, Via XXIV Maggio, 16
Over 200 works including frescoes and ancient sculptures, precious medieval manuscripts and paintings of modern age will accompany the story of the poet"s life Publio Ovidio Nasone, one of the most beloved authors of Latinity, and of the themes at the center of his writings: love, seduction, the relationship with power and myth.
This exhibition will be an opportunity to present the characteristics of the Roman society of the early imperial age, reconstructed through the filter of Ovid"s poetry that over time has helped to outline the contours of Western culture.
Hours: From Sunday to Thursday 10.00 - 20.00, Friday and Saturday from 10.00 - 22.30
Prices: Full € 15.00, reduced € 13.00



scientific and technical activities to Technotown
Technotown, Villa Torlonia
Bio Detective
A true journey of discovery between ecosystems, plant recognition, and ecological balance in the world around us. We drank in the macro and microscopic world, to look at the equilibrium even between animal and plant world.
Space Creativity: The LEGO
With our bricks we can build strange animals, fictional characters or futuristic machines That connected to motors and sensors will come to life in our hands.
Missions robotic
A combination of programmable bricks, electric motors, sensors and LEGO bricks with Which to build small robots automatic, interactive or remote controlled.

All details about the Official Site the playroom
Entrance: Tuesday to Sunday from 9:30 to 19:00. Closed on Mondays
Ticket: € 8 for 1 activity

The French Impressionists
Until to 3 March 2019, Palazzo degli Esami, Via Girolamo Induno, 4
For the first time in Italy, the long-awaited international multimedia exhibition has finally arrived in Rome. The French impressionists - from Monet to Cézanne - will take you back to the nineteenth century through Paris, where a bohemian center of creativity and innovation is bound to change the face of European art forever.
Timetable: From Monday to Thursday 10.00am - 8.00pm
Friday and Saturday 10.00am - 11.00pm
Sunday 10.00 am - 9.00 pm
Prices: 15 € (full price) 12 € (reduced)

Entrance: Every Friday and Saturday from 20.00 to 24.00. Closed on 24, 25 and 31 December

Picasso. Sculpture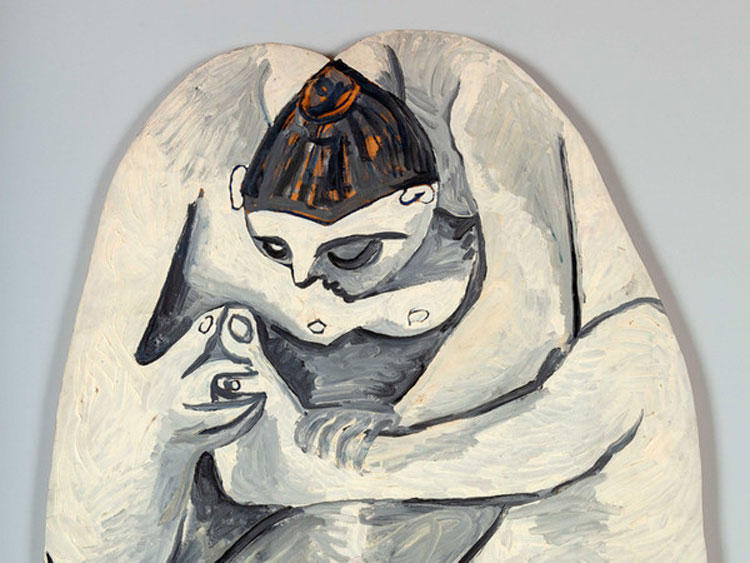 until February 3 2019,Galleria Borghese,Piazzale Scipione Borghese,5
It is the first exhibition in Italy dedicated to Picasso sculptor and wants to continue the work of investigation on the concept of sculpture.
the exhibition will present 55 masterpieces by Picasso made between 1902 and 1961,
photographs of unpublished ateliers and videos that tell the context in which the sculptures were born.
Hours: Tuesday, Wednesday and Sunday 9.00-19.00
Thursday: 9.00-21,00
Friday and Saturday: 9.00-22.00
Prices: 22.50 (full) 15.50 (reduced)

Zerocalcare
from 10 November to 10 March 2019, Maxxi, Via Guido Reni, 4/a
The first solo exhibition dedicated to the phenomenon of Italian comics. Michele Rech, in art Zerocalcare is protagonist
of a great exhibition produced in co-production with Minimondi Eventi.
Timetables 11.00am-7.00pm (from Tuesday to Friday)
11.00-22.00 (Saturday)
11.00am-7.00pm (Sunday)
Prices: 18.50 (full) 15.50 (reduced)

Journey in the Colosseum - Magic charm of a monument
From 6 December to 3 March 2019, Mercati di Traiano Museo dei Fori Imperiali
This graphic exhibition aims to represent the charm that the magic of the Colosseum has always exercised on Gerhard Gutruf, through a selection of works realized in different techniques and formats but united by the same spirit, expression of the artist"s absolutely original interpretative key, heir to classical iconographic thought and an intimately and culturally European artist.
Hours: Every day 9.30 - 19.30 (the ticket office closes one hour before)
Prices: Full € 11.50, reduced € 9.50