Raffaello
Until August 30th, Scuderie del Quirinale, Via Ventiquattro Maggio, 16
A large monographic exhibition, with over two hundred masterpieces among paintings, drawings and comparison works, dedicated to Raffaello Sanzio, superstar of the Renaissance.
Over 100, including paintings and drawings, for a collection of urban creations never seen in the world in such large numbers all together.
Hours: Every day 9.00-22, last admission 20.30
Tickets: Full € 15.00, reduced € 13.00








Welcome To Rome
Until to 31 december 2020, ex Cinema Augustus, in Corso Vittorio Emanuele II, 203
A new multimedia space created by Paco Lanciano where you can live a unique experience: to immerse yourself in the 2700-year history of the eternal city.
Spectacular video projections on the walls, on the ceiling and on the floor accompanied by a narrating voice. A large model that comes to life showing the evolution of the city over time.
Holograms, projections and interactive exhibits that tell the story of important monuments.
The projection and the interactive exhibits are also accessible to the disabled; guests will be accompanied by an audio guide available in 8 different languages: Italian, English, Spanish, French, German, Russian, Chinese and Japanese.
Monday-Thursday 9–19, Friday-Sunday 10–21



Once upon a time there was Sergio Leone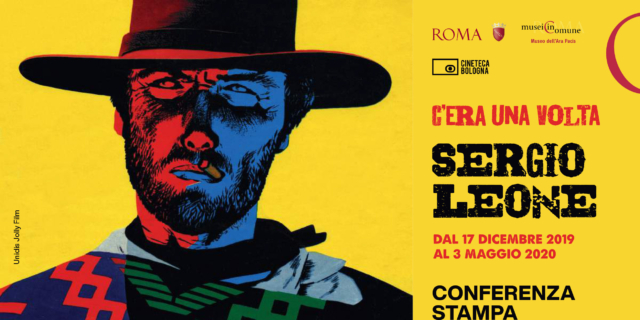 Until August 30th, 2020, Ara Pacis, Lungotevere in Augusta (corner of via Tomacelli)
Thanks to the precious archival materials of the Leone family and Unidis Jolly Film, visitors will enter Sergio"s studio, where ideas for his cinema were born, with his personal memorabilia and his library, and then immerse himself in his films through models , sets, sketches, costumes, props, unforgettable sequences and a constellation of magnificent photographs.
Following these tracks, the exhibition C"era una volta Sergio Leone will therefore be divided into several sections: Citizen of cinema, The sources of the imaginary, Laboratorio Leone, Once upon a time in America, Leningrad and beyond, dedicated to the latest project unfinished, The Leo legacy
Hours : Every day 9.30-19.30 (the ticket office closes an hour earlier)
Tickets : Full € 10.50, Reduced € 8.50, free with the MIC Card


Gio Ponti. Love architecture
From 22th May to 27th September 2020, MAXXI, Via Guido Reni, 4A
Forty years after his death, MAXXI dedicates a large retrospective to him that studies and communicates the multifaceted activity, starting from the story of his architecture, from the design of everyday objects to the invention of spatial solutions for the home modern, to the realization of complex projects in the urban context, such as the Pirelli skyscraper in Milan or the cathedral of Taranto, Ponti"s design is characterized precisely by the casual passage of scale in scale. On display, archival materials, models, photographs, books, magazines, and objects that allow you to discover an excellent protagonist of Italian architecture production, whose work has left important traces on different continents.
Hours: 11:00-20:00 (Tuesday, Friday and Saturday)
11:00-19:00 (Wednesday, Thursday and Sunday)
Prices: 16.50 € (full price) 13.50 € (reduced group min 15 people)

#DomaniInArte
from July 28 to October 11, Galleria d"Arte Moderna, Via Francesco Crispi, 24
Works that represent the personal point of view of the artists on the serious global situation we are experiencing, through an operation that, in addition to offering itself as an opportunity for expression for the artists involved, also wants to break the isolation of museums to create an artistic atelier made up of many voices and languages of art, without linguistic preclusions or barriers of judgment and without limits in the use of techniques.
Hours : from 10:00 to 18:30 (Tuesday to Sunday)
Prices : € 7.50 (full) € 6.50 (reduced)
Free admission for everyone on the first Sunday of each month.



Circus Maximo Experience
Until to 13th August, Circo Massimo
Extraordinary evening opening before the start of the Opera shows at the Circus Maximus
In a continuous cross-reference between present and past, thanks to augmented and virtual reality reconstructions, you will see the life of the ancient valley flowing before your eyes, you will be able to walk among the Roman shops and watch a race of quadrigae between screams of incitement and overturning of wagons.
Schedules :
18:00 - 21:00 (Last entrance at 20.15)
Prices : € 12 (full price) € 10 (reduced rate)


For Game. The Roma Capitale toy collection
From 25 July to 10 January 2021, Museum of Rome - Palazzo Braschi, Piazza di S. Pantaleo, 10
Dolls, means of transport, leisure and work tools, from the city and the countryside: these are just some of the types of antique toys displayed in this exhibition.
In fact, a selection of over 700 precious specimens of the Capitoline Collection is proposed here, mostly referring to the years between 1860 and 1930 (the so-called "golden age" of the toy), to which are added the doll house of the Queen of Sweden, from the late 1600s, is the oldest toy in the collection: two dolls from the pre-Inca era from the 14th-15th centuries, one of which depicts a mother with her son in her arms.
Hours: 10:00 am - 7:00 pm (From Tuesday to Sunday)


Orazio Borgianni. A restless genius in Caravaggio"s Rome
Until 30 October 2020, Palazzo Barberini, via delle Quattro Fontane, 13
The first monographic exhibition dedicated to Orazio Borgianni (Rome, 1574 - 1616).
The first part will exhibit 18 autographed works that outline the historical-artistic story of Borgianni giving an exhaustive portrait of his activity in Rome while the second section, with 17 works on display, concerns that group of great painters with whom the influence of Borgianni was significant and sometimes decisive. Among these Carlo Saraceni, Antiveduto Gramatica, Giovanni Lanfranco, Simon Vouet, Giovanni Serodine.