Pompeii

Also called The buried city , Pompeii is perhaps the only place in the world where it is possible to relive the daily life of ancient Rome. Here, in fact, the violent eruption of Vesuvius in 79 AD. it wiped out entire villages, handing over to posterity the largest and most intact ruins of a Roman city.
In an area of about 50 hectares you can admire fountains, public baths, private houses, brothels, taverns, commercial activities, an amphitheater and the remains of an important aqueduct, as well as the beautiful Temple of Apollo, the most revered divinity in Pompeii.
UNESCO World Heritage Site since 1997, Pompeii is among the most visited archaeological sites in the world and the most visited in Italy in 2019 after the Colosseum.


Opening hours: the archaeological site of Pompeii is open every day, except Mondays, from 9.00 to 17.00, with last admission at 15.30.


Ticket


The Uffizi Gallery

Among the most important museums in the world, the most visited in Italy after the Colosseum, the Uffizi Gallery houses one of the richest art collections in the world, from Raphael to Botticelli, to Caravaggio as well as works by Giotto, Tiziano, Rubens to others.
The exhibition shows works from the 12th to the 18th century, with the best collection in the world of Florentine Renaissance works, deriving from the Medici collections and is organized in various rooms set up for schools and styles in chronological order.
The museum complex of the Uffizi Gallery also includes the Vasari Corridor, the Boboli Gardens and Palazzo Pitti where the paintings of the sixteenth century and the Baroque are concentrated.

Opening hours: from Tuesday to Friday from 8.30 to 18.30

Guided tour booking

The Leaning Tower of Pisa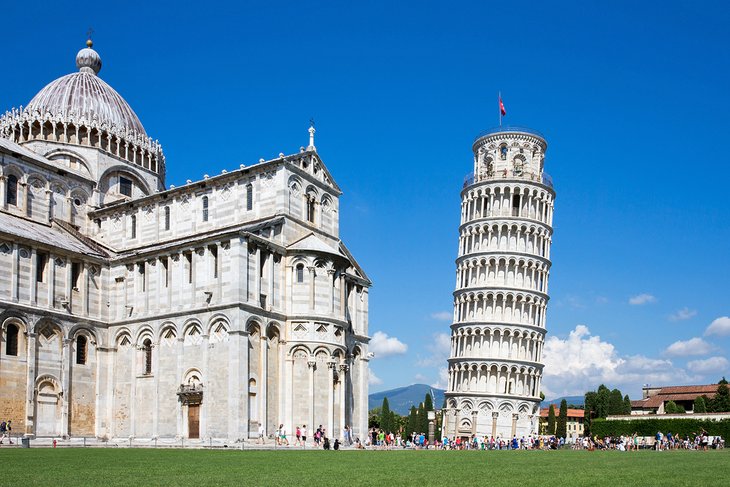 Famous above all for its characteristic inclination, the Leaning Tower of Pisa is, together with the Colosseum, one of the most famous Italian monuments in the world.
Located in the famous Piazza del Duomo, the Tower of Pisa is 56 meters high and owes its slope, that is about 3.97 degrees with respect to the vertical axis, a subsidence of the underlying ground that occurs during the early stages of construction.
Few people know that in 1944, the tower was saved by its beauty. The American sergeant Leon Weckstein, in fact, was so fascinated by its splendor that he did not have the courage to order an artillery attack aimed at hitting the Nazis who used it as a lookout.
Ticket booking