Halloween in Italy

Although many believe that Halloween is an American holiday, it actually has very ancient origins in Ireland, in the wake of a holiday called "Samhain" , the Celtic New Year, which marked the transition from summer to winter. , from the old to the new year, and a day when it was thought that the afterlife would merge with the world of the living and that the spirits could return to roam the earth.
From Ireland, the tradition was then exported to the United States by emigrants, who, driven by the terrible famine of the 19th century, went in great numbers to the new continent.
Halloween arrived in Italy in the 90s, when the tradition of carnival (once very strong in Italy) began to lose its grip on young people, reaching the brink of extinction, and images of children and young people having fun arrived from overseas. disguising themselves as monsters and wandering around the cities at night.




Halloween at the Biopark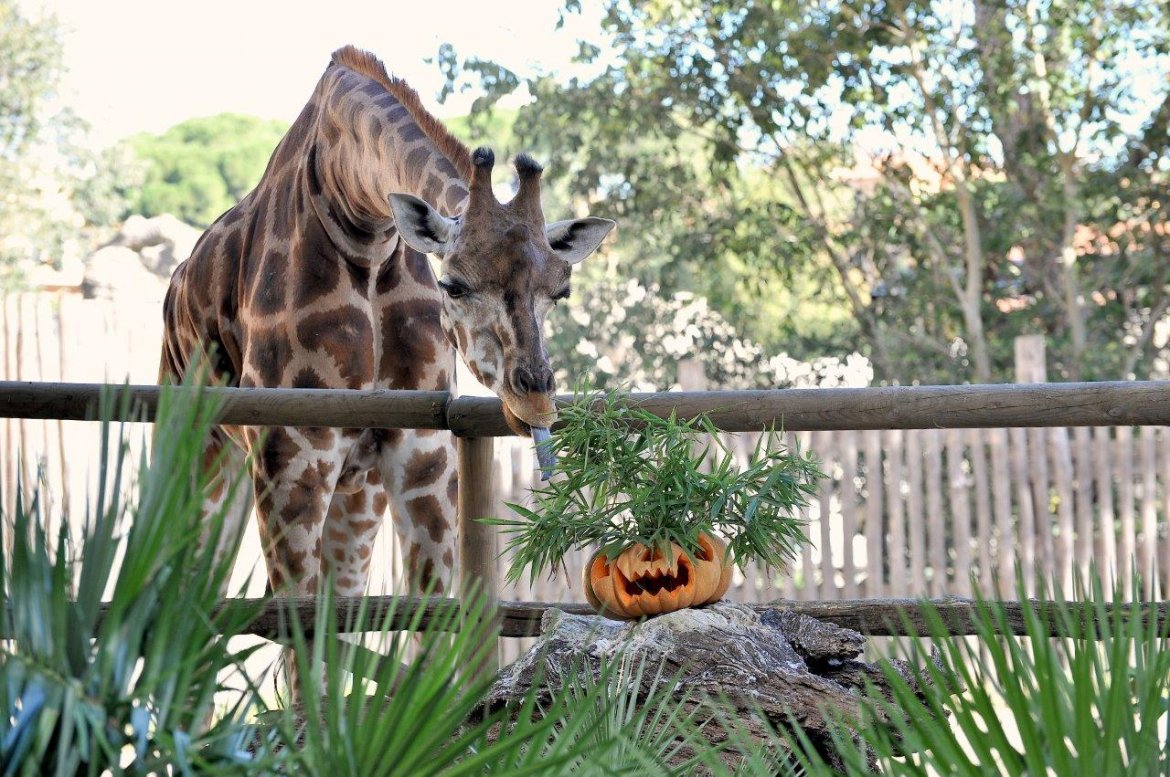 Sunday 30 and Monday 31 October, Bioparco, Viale Del Giardino Zoologico, 1
For the event, creative-manual workshops will be organized with recycled material to build Halloween decorations giving shape and color to monsters, ghosts, witches and scary animals. For the occasion, the appointments with close encounters will be themed "Animals that fear!", with tarantulas, toads, snakes and rats, with an attached test of courage. In addition, during the meals of the days, the animals will also receive pumpkins.
Times : From 11.00 to 16.00
Prices : 10 € (children up to 10 years)



The Roman october
From 1 to 31 October, Roma
With Roman Ottobrate we indicate today the beautiful days of October in which the pleasant autumn climate embraces Rome, giving Romans and tourists the opportunity to admire the Colosseum and the other monuments of Rome with the wonderful colors of "Autumn.
The Roman october dates, however, refer to an old custom, in vogue until the early 1900s, of leaving on Sunday or early Thursday morning towards the countryside around Rome or inside the city, in a climate food and party in which the girls were all well dressed up and well dressed and the men dressed in full dress were the "escort" to the carts that transported the women, dancing and courting the women.
The usual destinations of the trips were Testaccio with its mountain of potsherds, the countryside around Ponte Milvio, the vineyards in the Monteverde area or the countryside outside Porta San Giovanni or Porta Pia but in recent years some noble Roman families also opened their villas and they organized the day with rides, equestrian exhibitions, orchestras and athletic competitions.
Over the last century this beautiful has been waning and today the expression ottobrata romana refers, as mentioned, almost exclusively to the particularly pleasant and evocative climate that still evokes the summer and the will to experience the city and its many beauties.