Race for the Cure 2019
From 16 to 19 May, Circo Massimo
The largest event for the fight against breast cancer in Italy and in the world where the protagonists are women who are confronted with breast cancer to which a special area is dedicated.
The event is characterized by free initiatives dedicated to health, sport and well-being and by the Villaggio della Salute, which offers specialized consultations for the prevention of female tumors and the main diseases. Godmother of the event is the actress Maria Grazia Cucinotta, for years alongside Komen Italia together with actress Rosanna Banfi, godmother of the Women in Pink.
Hours : From 10:00 am to 8:00 pm








World Press Photo 2019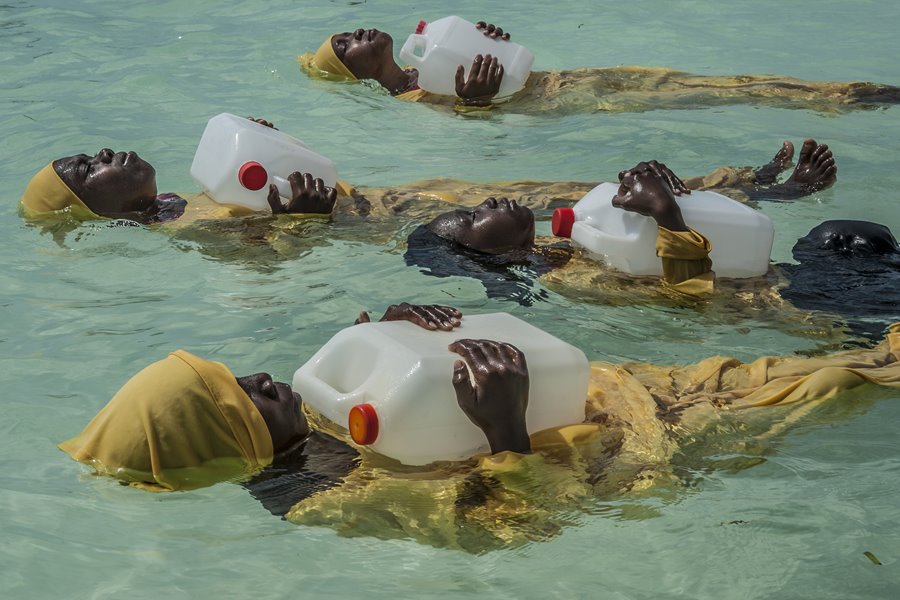 From 25 April to 26 May, Palazzo delle Esposizioni, Via Nazionale, 194
The World Press Photo Prize is one of the most important awards in photojournalism .
The World Press Photo exhibition, consisting of the winning photos of the competition , is not only a gallery of stunning photographs , but it is a historical document that allows you to relive the crucial events of our time, proving that they have the ability images to overcome cultural and linguistic differences to reach levels of immediate communication.

Hours: Tuesday to Sunday from 10:00 to 20:00
Prices: full € 8.50 , reduced € 7.50


Festival of Green and Landscape
10.11 and 12 May, Auditorium Parco della Musica, Viale Pietro de Coubertin, 30
Temporary gardens, plants, design, architecture, conferences and workshops, events dedicated to food, wellbeing and beauty, workshops for children, yoga classes, tastings of organic wines and lots of play, offer an engaging and fun experience and suggest a reflection on the contribution that each of us can give to the breath of the planet.
Hours : From 10:00 am to 8:30 pm
Prices : € 10 € 8 (under 26)
free up to 12 years
Official Site


Opening municipal rose garden
From 21 April to 16 June, via di Valle Murcia
With the spring, at the foot of the Aventine open the gates of one of the gardens more Romantic Rome.
  In May 1100 species of roses bloom in a riot of colors and scents that make it even more valuable for nature and a place that is already magical place.
This year, the rose garden will be Open every day from the day of Christmas in Rome (April 21), and up to 16 June.
Single day of closing to the public: May 19, 2014 from 8.30 am to 15.30 pm because of the work of the jury for the Rome Prize. From May 21, also the area of ??the Rome Prize competition is open to the public has the opportunity to see the new varieties of roses in the competition.
Admission is completely free

Openings Ninfa's Gardens
From 6 April, Via Provinciale Ninfina, 68, Cisterna di Latina
On april open again to the public the gardens of Ninfa.
The Garden of Ninfa is a beautiful garden built in the twenties of the twentieth century on the ruins of the city medieval Ninfa by the Caetani family . And ' open to the public only a few days of the year in order to preserve its delicate environmental balance.
Admission is governed exclusively by guided tours , no reservation , departing every ten minutes. The tour takes about an hour and at its end is not can stay in the Garden , but it is You can visit the hortus conclusus an Italian-style garden dating back to the seventeenth century , the plant regularly, characterized by citrus trees and ponds with swans.
The Garden is easily walkable from prams and wheelchairs.
Ticket Office Hours : 9:00 to 12:00 and 14:30 to 18:00
Once you buy the ticket , entrance and guided tour is guaranteed even after hours of ticket office above. The tours depart every ten minutes.
Ticket Price , including driving, € 15,00 . Free for children under the age of 11 , accompanied by a parent .
Opening days and all information can be found on Visit Ninfa

Orient Festival 2019
25, 26, 27 and 30 April, and 1, 4 & 5 May at the Rome Fair
After the success of previous editions back, starting from the weekend of April 25, the Orient Festival.
Photographic exhibitions, traditional ceremonies, folklorisitici shows, natural medicines, traditional dances and martial arts of the various Eastern countries.

Entrance:
10:30-22:30
Tickets: Full 12 €, reduced 8 €
The ticket also includes entry to the Irish Festival , the Latin American Festival and Health Fair and the Benesse